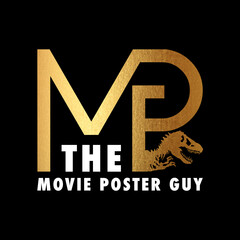 Nima Neemz Nakhshab
A Portfolio 65 Million Pixels in the making.
Irvine, United States
Summary
For over 15 years I've incorporated my passion for Graphic Design & Photography to create art that thousands across the world have come to love. This vigor for creativity led me to where I am today in Marketing. I now get to combine each one of my skill sets to grow brands, businesses & more.
I'm so grateful for all the people around the world who share my designs, and are inspired by my work. Hearing things like "You make me want to study graphic design" or "I want to get back into using Photoshop again just because of you posters" truly means a lot to me.
- Nima Neemz Nakhshab • The Movie Poster Guy
Skills
Concept Design
Photo-manipulation
Key Art
Cover Art
Covers
Film Art
Posters
Cover
Movie
Movie Posters
Movie Poster
Entertainment Art
Software proficiency
Productions
Commercial / Advertisement

Mark Ronson Ft. Camila Cabello - Find U Again Official Music Video Movie Poster

Year

2019

Role

Movie Poster Designer

Company

Columbia Records & Sony Music Global

Music Video

Rosalía - Aute Cuture Official Music Video Movie Poster

Year

2019

Role

Movie Poster Designer

Company

Columbia Records and Sony Music Global

Music Video

Lil Nas X ft. Billy Ray Cyrus - Old Town Road Official Music Video Movie Poster

Year

2019

Role

Movie Poster Designer

Company

Columbia Records and Sony Music Global

Book

Jurassic World Fallen Kingdom - Real Cinemas Movie Bill Design

Year

2018

Role

Graphic Designer/Cover Artist

Company

Movie Bill